This week at
Unplug Your Kids
the word was THIN.
The boys decided to try and see which "dough" would be the easiest to make a thin roll with, and which "dough" would make the thinnest roll.
We used playdoh, floam and wonder dough.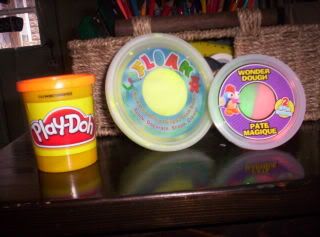 Daxter started with playdoh, and Ratchet used floam..... Halo tried wonder dough to start and then switched to floam because Ratchet's looked so cool!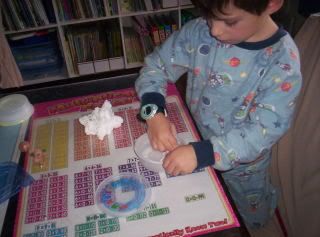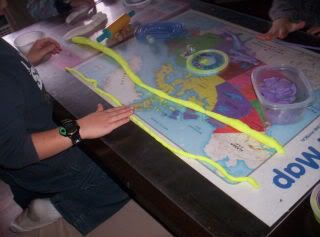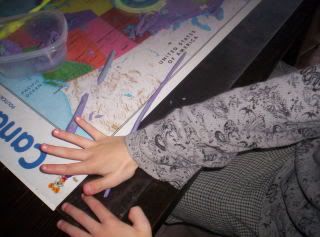 Ratchet's floam roll got really long and thin and was really easy to squish into place if it broke.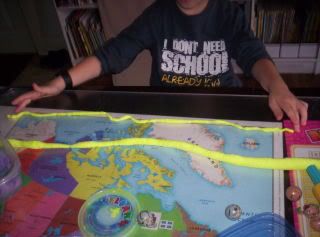 Daxter rolled the playdoh into a long thin roll and made a necklace!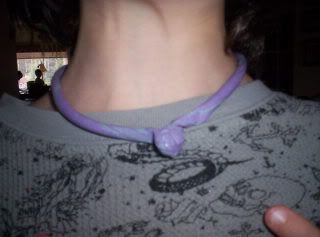 Halo managed to make a REALLY thin roll all on his own with floam!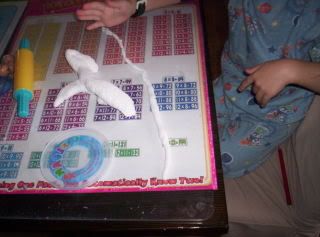 Daxter got the thinnest roll of all using the wonder dough.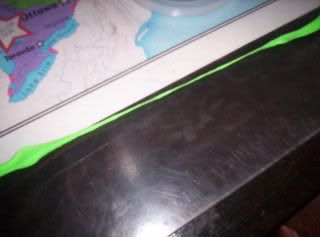 Ratchet got the longest thin roll using floam.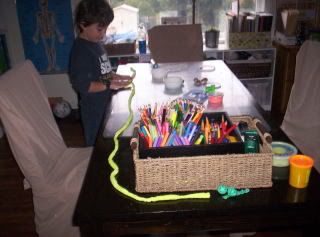 Halo came up with the idea to make the floam thin by rolling it flat with a roller.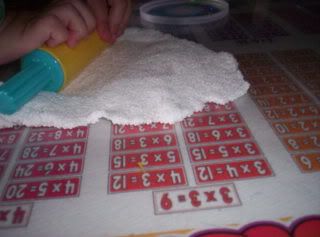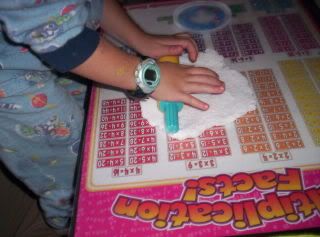 All three boys had a blast making thin things with play dough.