This week at
Think!
we were instructed to gather the following supplies for each person......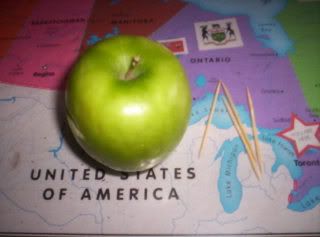 an apple and 4 toothpicks.
Carve the apple using only your teeth and 4 toothpicks..... your end creation should be a person, place or thing.
The boys love apples and convincing Ratchet and Halo not to dive in and devour the entire apple was a difficult task.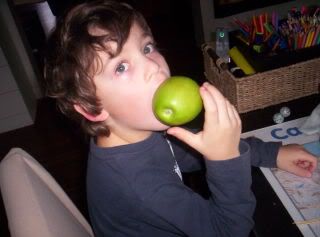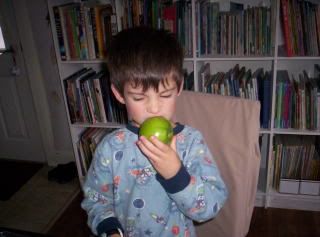 Daxter was a little more reserved in his planning.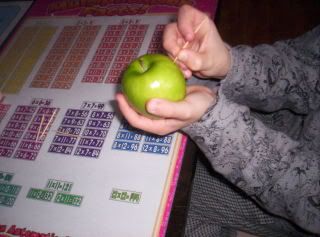 The boys worked diligently on their apple creations.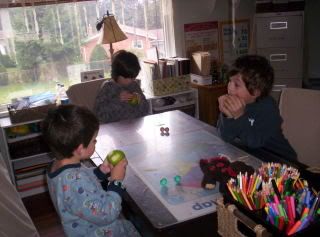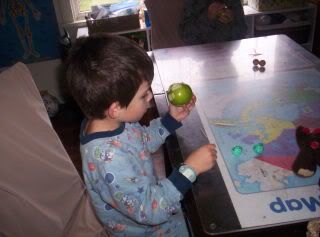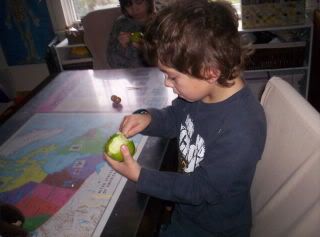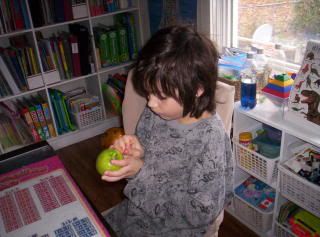 Ratchet created a monster with a HUGE mouth!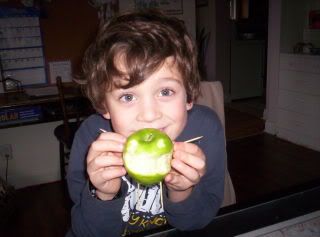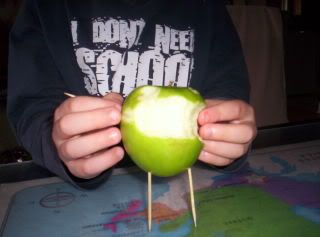 Halo created a person.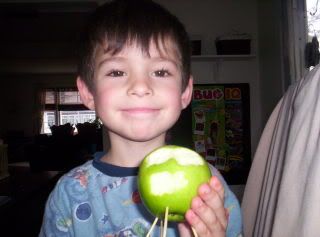 Daxter came up with a drum and drumsticks.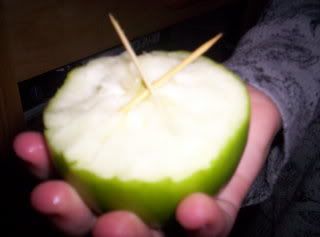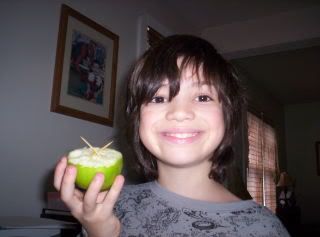 The boys, once again, had a great time thinking outside the box.... they also enjoyed eating their creations after I took the pictures!