Ratchet is an avid rock collector.... big, small, smooth, rough, gemstone or not..... you name it he loves them. We were on a nature walk over the weekend and he had the idea to paint some rocks to look like jack-o-lanterns.
Here is how his idea turned out.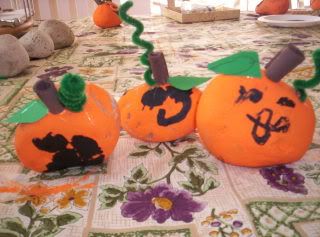 Ratchet's creations ( the one with the lips is me).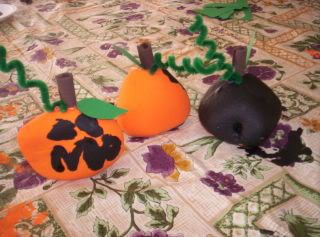 Halo's.... he likes black.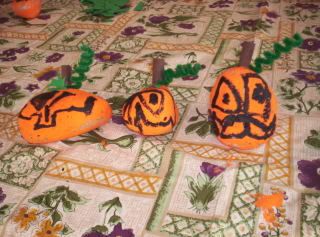 Daxter's spooky pumpkins.
Mom gets to have fun too :)
Don't mind the horrendous table cloth.... it's our painting tarp.. honestly.....