Well, we did a bunch of stuff this morning.... but alas, no photos to speak of. The boys did a lot of coloring and labeling etc. They also started a few new things so I didn't want to bore anyone with page after page of coloring and unfinished projects. I will take photos of the completed work this week.
Daxter nearly finished all of his Teeth work that I had planned for him.....he only has one more page to color but his fingers were sore and I figure he can color it when we review the whole project at the end. Way to go Daxter! In the past getting Daxter to complete anything was a battle..... since I started this new format of more hands on activities he's been a joy to work with (99% of the time at least!)
Ratchet finished three Pen Pal letters today! Ratchet is my reluctant writer so this was a big accomplishment for him. I actually did take pictures of the cool puzzle we found to send to our Pen Pals. We also printed out an Ontario Color By Number from www.crayola.com.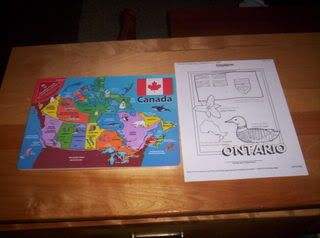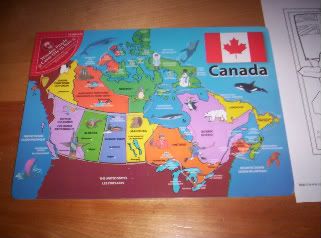 UPDATE ON PENPAL PACKAGES: We went to the post office and guess how much it cost to mail out six pen pal packages???? $28.53......yikes! Guess I will be sure to find something much SMALLER to add to their letters from now on LOL!
Ratchet also finished almost all of his Teeth projects.....he did a neat crossword puzzle and some coloring and labeling.......
Halo worked on his Letter Cc mini books and printing pages... I let him go nuts with a bunch of stickers that start with the letter Cc... cars, cows, cherries, clown, cats etc. He had a blast. I took the time to cut out all the little stickers for him and well, what a mess of tiny little sticker papers to pick up after lol... not much time saved in the end.
The boys were happy to have finished all of their work before lunch (doesn't normally happen) so they are all playing happily in the playroom until I call them to help make lunch.
On a side note: We did not get to the Crocodile stuff I had printed..... but we did go through all of our books to see what we had before we went to the library.
After lunch we are heading to the post office to mail our Pen Pal letters..... all 6 of them.....and to the library.