Well, all major technical difficulties have been resolved.... for now....... back to posting pics.
We used to lapbook the old fashioned way and create little mini books and glue them all in place but I began to notice that my kids really like the hands on things like flash cards, models and other manipulatives..... there is only so many folders that I am willing to rubber cement and duct tape together. So I have started lapbooking in a binder.... I can add as little or as much as I want...which means I can go back in a couple of years and review the subject and cover some of the older material and add it in :) Bonus!
For the Human Body we have done a few of the hands of things I had planned and Daxter has done a few label me diagrams..... there are still lots of neat things I need to take photos of.... I must get into the habit of taking a photo before I put something away for the day :)
I will post a few pics to get the ball rolling and post more as I go......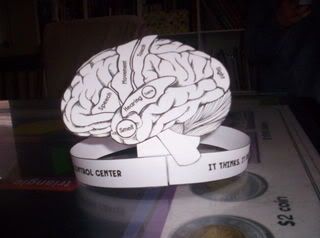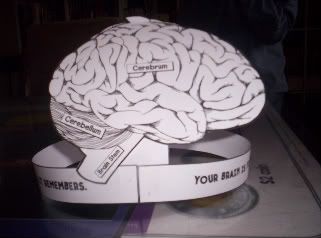 Here is the paper model of the brain......it was suppose to be a hat but my boys would never wear it so a table model it is! One side shows the different parts of the brain....cerebrum, cerebellum etc. and the other side shows where the specific senses are controlled from.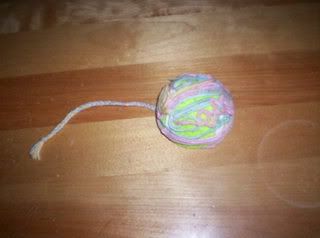 another model of the brain that the boys did.....
Ratchet working hard and showing off his fine yarn and glue work..... it was a messy job!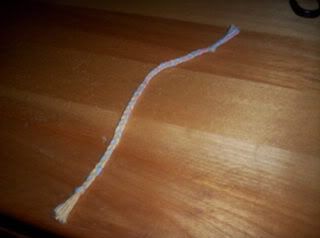 Daxter's first braid! This will be the spinal cord.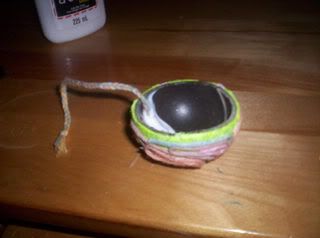 Halo's awesome glue job... you would not believe how much glue we needed to hold that little braid on.
The spine and spinal cord.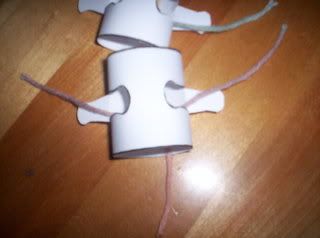 a close- up
Well, that's all I've taken photos of for now.... I know, it's not too lapbooky but it will all come together in the end..... sort of :)