Every year I try to make the boys' costumes..... the boys pick out their ideas and mom tries to create it for them. It started out pretty easy but as the years go by, they are coming up with better and better ideas and mom's sewing is not improving on the same scale.
This year Halo wanted to be a Tiger Warrior...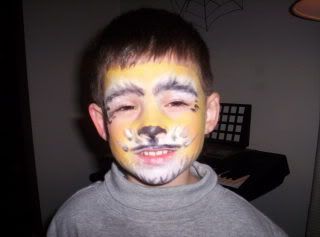 A little face paint.....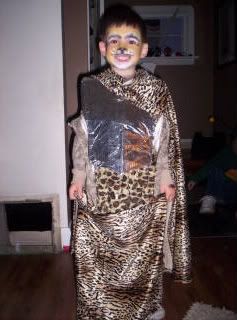 Several pieces from costumes of years past (homemade) and a find at the thrift shop (the pants... can't see them very well but they are cute!
Ratchet wanted to be Bugnoid... a character from one of his favorite video games.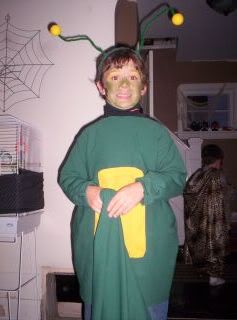 I actually sewed this....myself... no pattern! I am sooooo not a sewer LOL.... but I think it turned out.... I LOVE the antenna!
Daxter wanted to be a Lego Brick.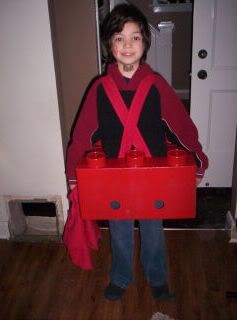 This one was pretty easy..... tuna cans and a box.. I sewed some straight straps to hold it all up and voila!
He got complimented all night long for coming up with such a great idea.
Can't wait to see what they come up with next year. Well, Ratchet already has his planned out... will see if it holds.