We got three huge pumpkins this year and let the kids carve them.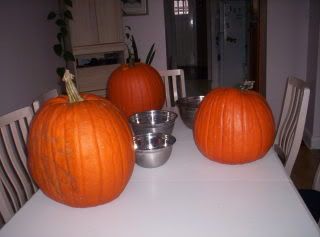 First, the boys had to "gut" their pumpkins..... ooey, gooey pumpkin guts!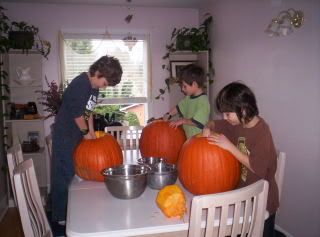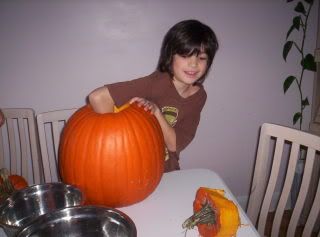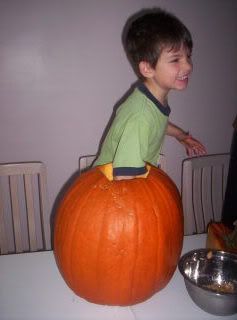 Then, they had to draw their design on paper.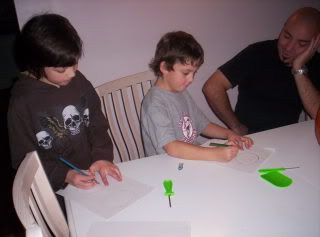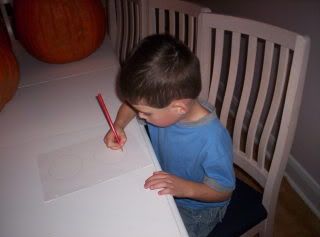 Then, dad drew their designs onto the pumpkins.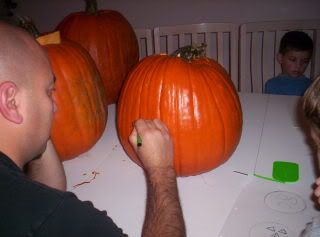 Now, onto the fun part! Carving!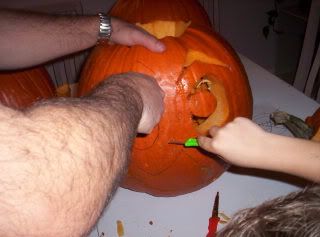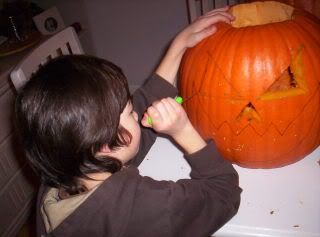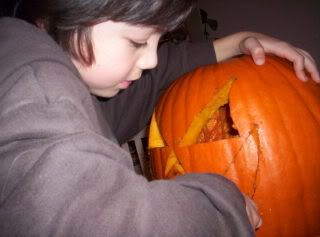 Where is Halo you ask?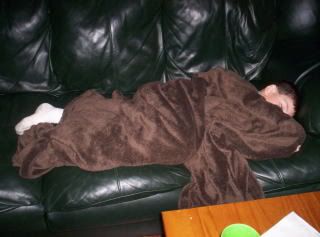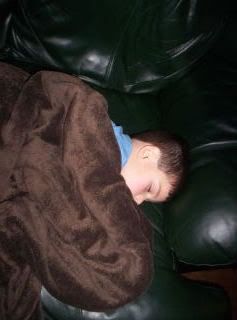 Poor kid had a wicked fever.... passed out cold.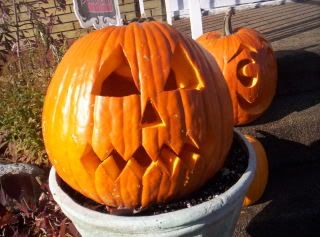 Ratchet's Pumpkin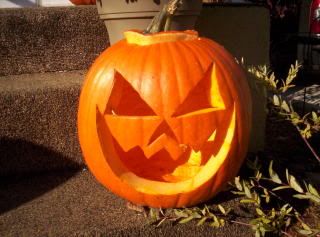 Daxter's Pumpkin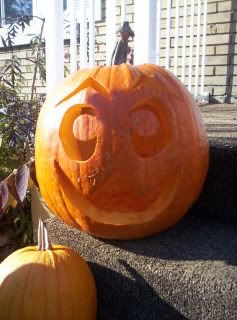 Halo's Pumpkin.... dad had to carve it but Halo still loves it!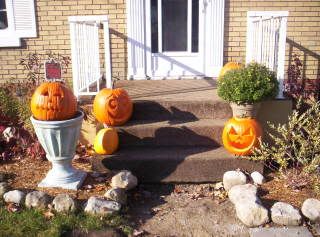 Pumpkins on display......