Well, apparently I am harboring some sort of guilt for not posting all summer... I cannot possibly put into words EVERYTHING we have done this summer, so I have decided to do a montage Giggles, Grins and Grades style. This montage will include, but is not limited to, our outings, our trips, our pets, our goofy kids, our learning experiences...some candid shots, some attention grabbers and some just plain, nice pictures. Enjoy!
This is our newest kitty.... Smudge.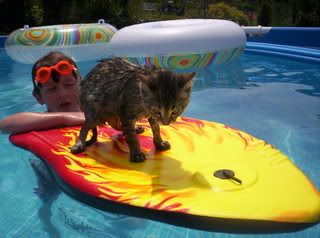 Smudge likes to swim.....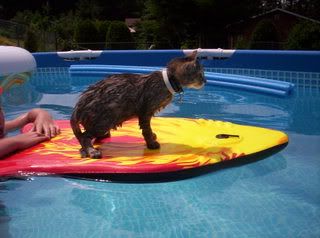 alot.....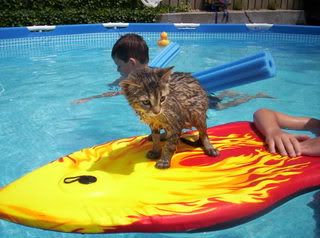 the kids love having her in the pool and well, it saves me from having to get a dog!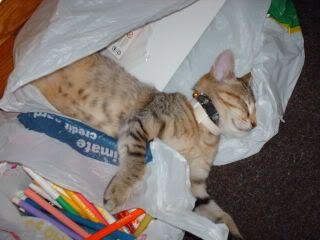 Smudge likes to sleep in grocery bags....silly cat.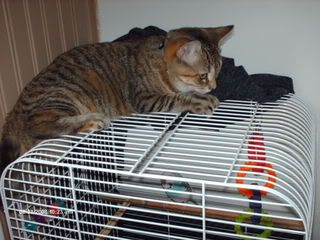 Smudge torments the bird.....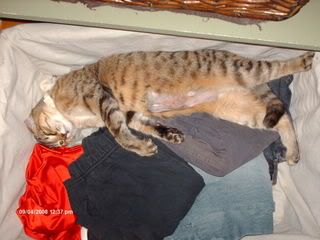 This is Smudge the day she came home from getting fixed and declawed.
She likes to sleep in baskets too.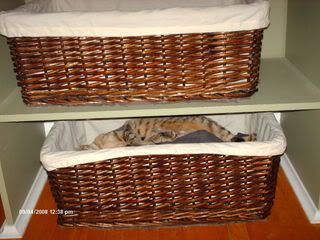 Baskets that have clothes in them.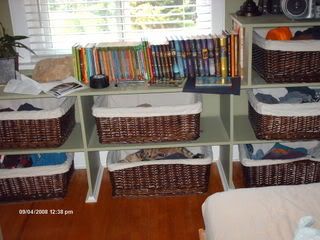 In Daxter's room.... don't mind the mess.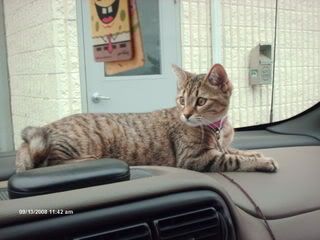 Smudge comes with us on car trips... and walks and to soccer.....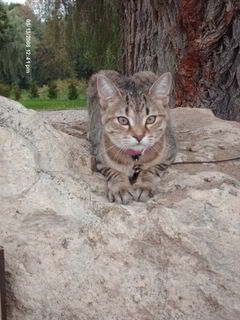 Pretty girl....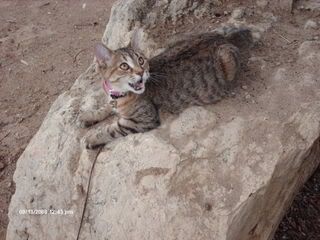 Smudge, the wild cat.....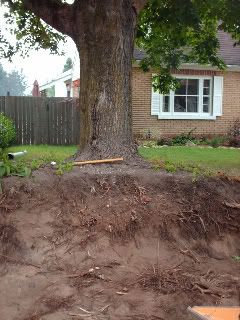 This is the tree that the town hacked off half the roots from (it's on our property).... the architect inspector said it would fall on the house and not to stand under it....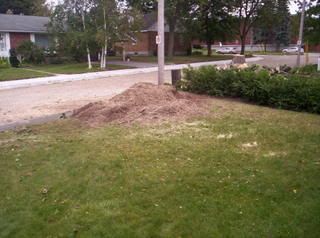 This is the mound of wood chips that lay where my tree once stood. The town paid to have it removed so that my kids could sleep in their beds once more. The spent the summer sleeping in the playroom for fear of the tree falling on our house.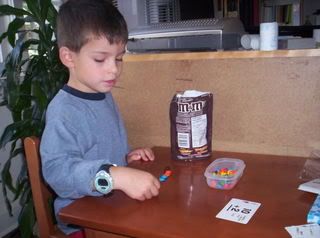 Halo has some yummy math time.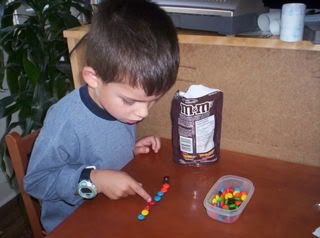 Who knew math could be so tasty :)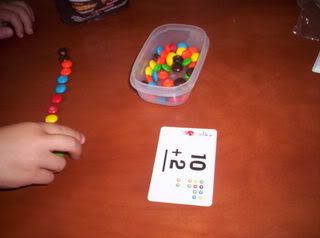 I never have to ask him to do math twice LOL! Always a willing participant.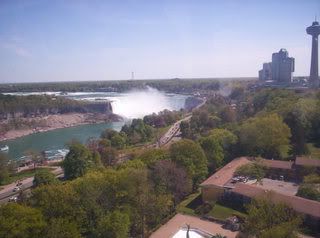 This is Niagara Falls from the top of the Sky Wheel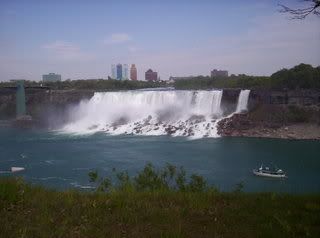 We went up a couple of times, once at night during some fireworks... it was amazing!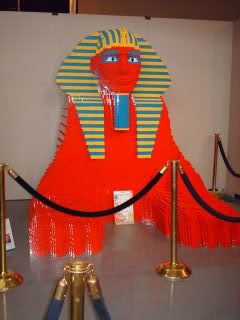 We went to one of our local museums when they had the Lego Secrets of the Pharoah Exibit.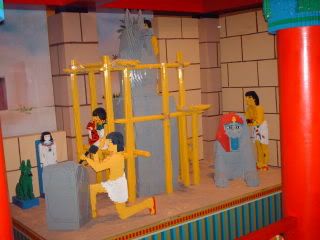 There were some amazing creations.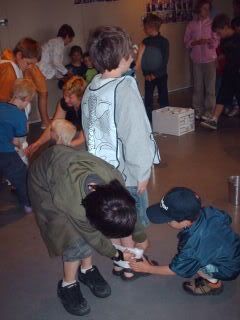 We went with a homeschool group so the kids got to dress a mummy.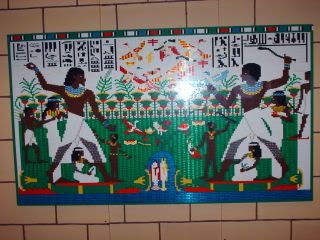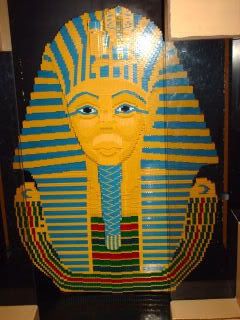 Can you imagine how much Lego this took to make?????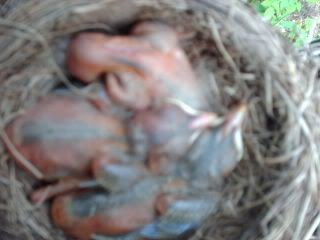 These are the baby birds that were hatched on the side of our fence.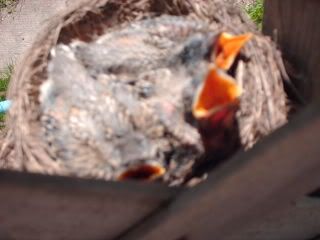 Hungry little birds.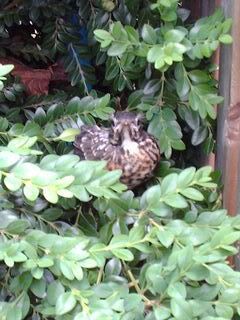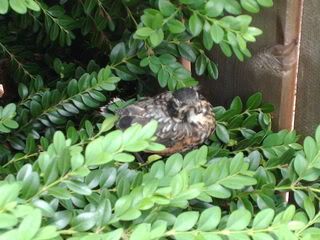 Two made it out of the nest.... the other was not quite so lucky.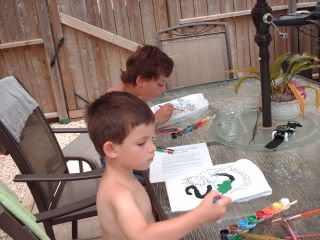 Our neighbors gave the boys some paintable t-shirts.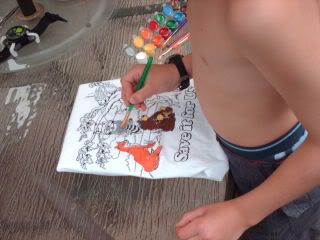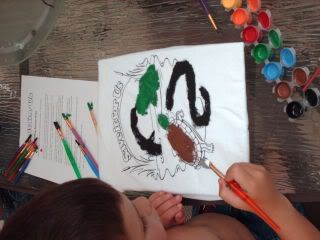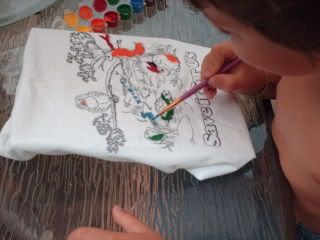 All three boys had a blast painting them and it kept them busy for over an hour! (that's a record around here!)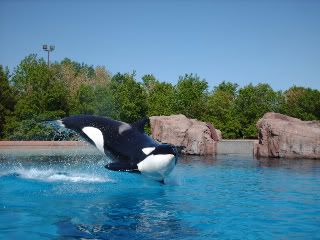 We got a season's pass to Marineland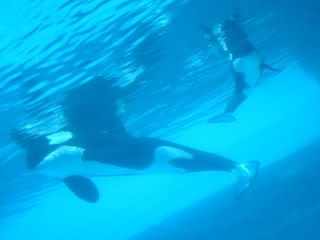 This is a mama and baby whale... they were so sweet to watch.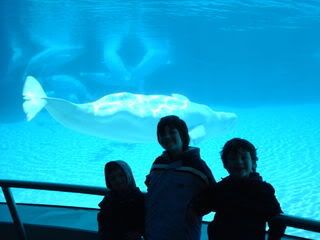 Thought this was a cool shot with the beluga whale.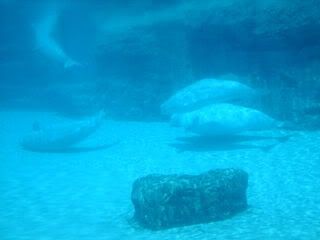 They are amazing creatures.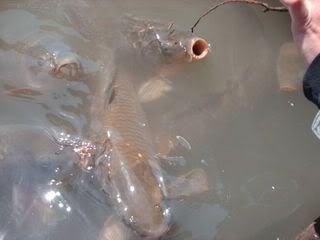 Look at the mouths on these fish! Can you say mutant?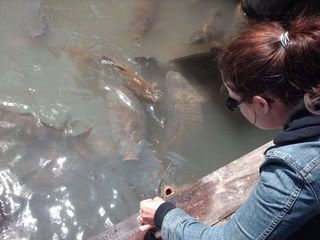 Yes, I was teasing the fish with a twig to get them to open those massive mouths.
Shameless, I know.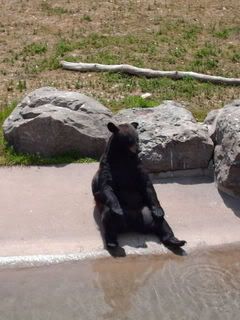 This bear has the life... looks comfortable huh?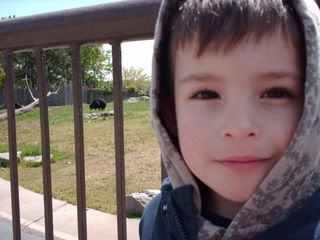 Halo at the bear enclosure..... it's those unintentional pictures that turn out wonderfully.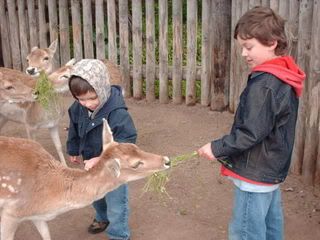 Halo and Ratchet loved the deer. Daxter had some hygiene issues. Apparently deer slobber is a yucky thing. Who knew?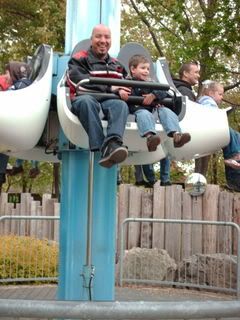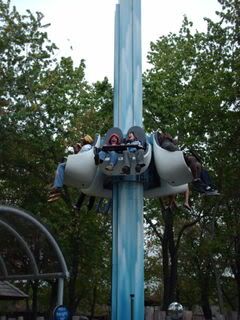 Some rides at Marineland.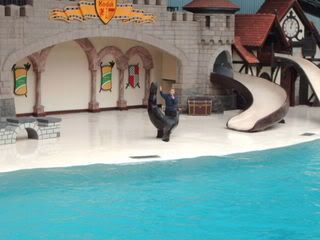 The shows were neat to watch too.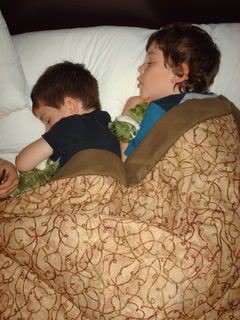 Rides and shows and deer wear little ones out.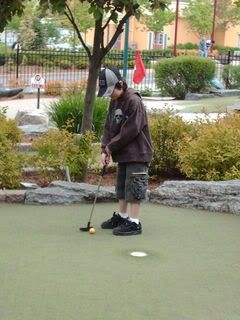 The next Tiger Woods?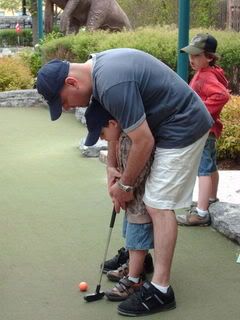 Dad helping Halo out.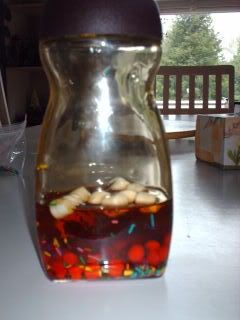 We made a model of human blood.
Corn Syrop = Plasma, Mini Marshmallows = white blood cells, Cinnamon Hearts = red blood cells, Sprinkles = platelets.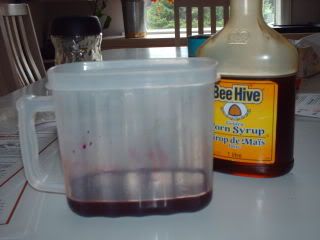 We also made edible blood (cocoa, food coloring & water).... no one ate it though as it was too "gross"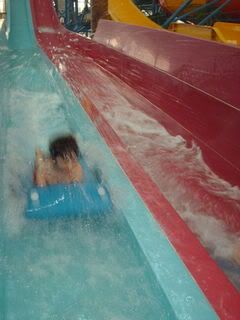 Time (and pictures) fly when you are having fun!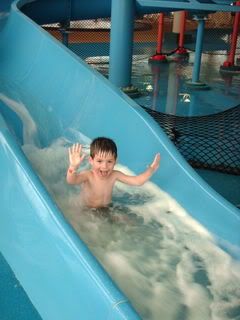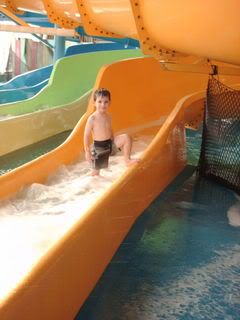 Halo at the water park... it's nice because there are lots of slides that he can go on too.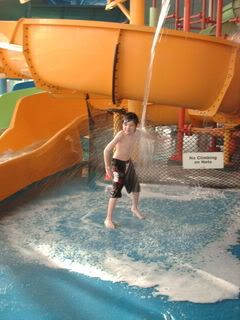 Daxter getting ready to get soaked.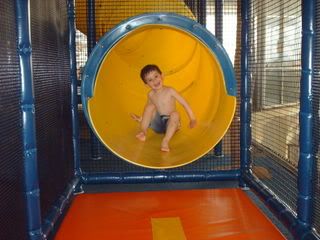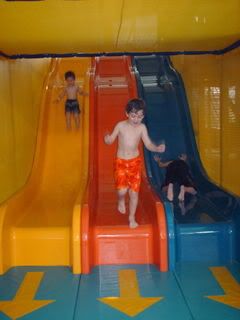 Some dry fun.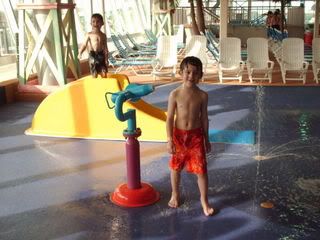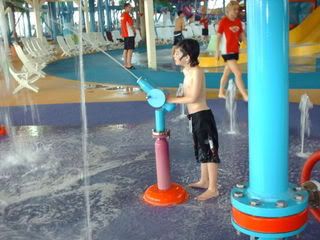 Some wet fun.
The kids leave these pictures every now and then. This is Halo's guy.
The boys assembled a life size skeleton.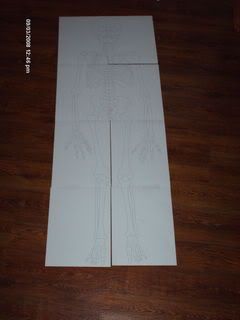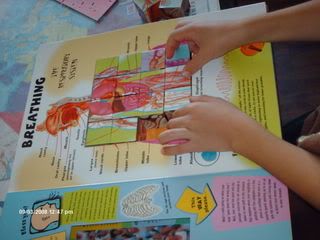 Daxter puts together a puzzle cube from a book I got a yard sale for $1.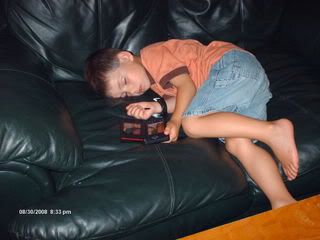 Too tired to play video games?????
Our garden.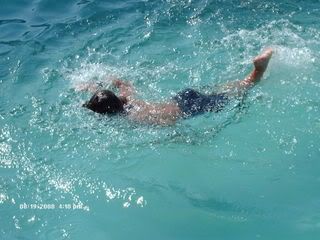 Ratchet learned to swim this year! 3 sets of swimming lessons couldn't do it, but a week in the pool can.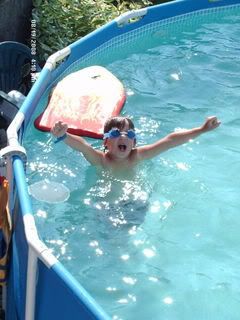 Way to go Ratchet!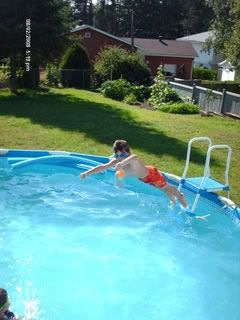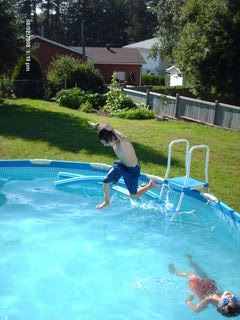 Would you believe me if I told you that we have a no jumping in the pool rule?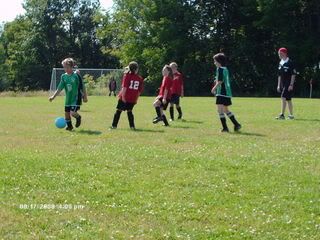 We had 4 nights of soccer a week this summer. This is Daxter on the field.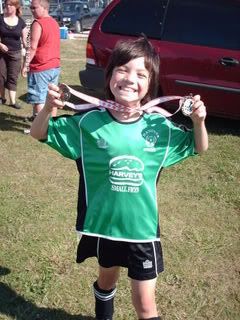 This is Daxter with his medals after his tournament.
Ratchet on the field.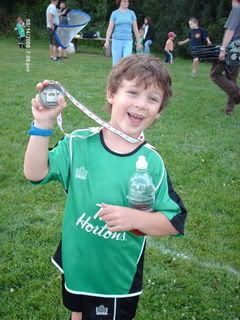 Ratchet with his medal.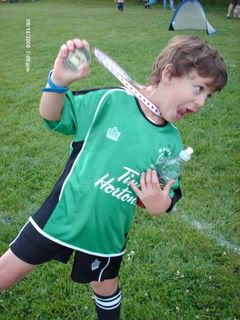 Ratchet being.... wll, being Ratchet.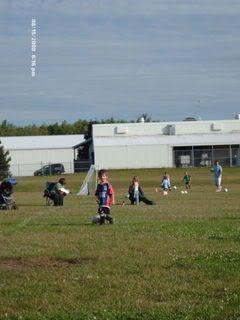 Halo on the field. His picture with him and his medal also had the whole team and I did not have permission to show them on here.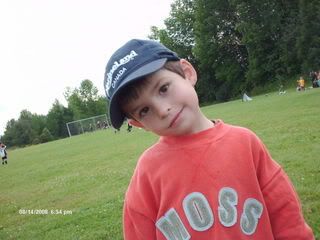 Hmm... what can a 4 year old do 3 nights a week while his brothers play soccer?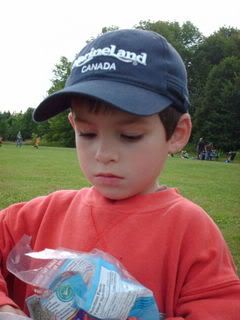 He can have a snack!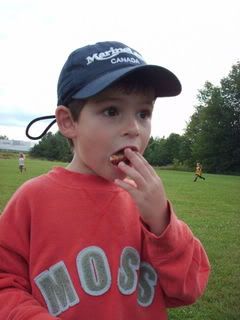 Tasty!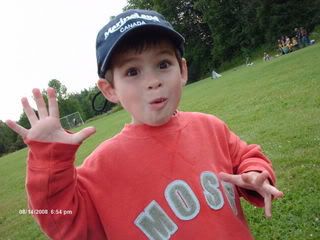 All done!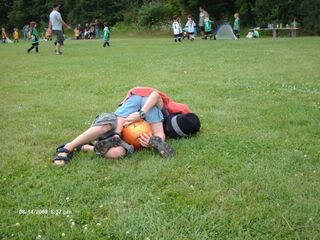 This is what my boys do to entertain themselves. That's Daxter and Halo rolled up in pretzel together.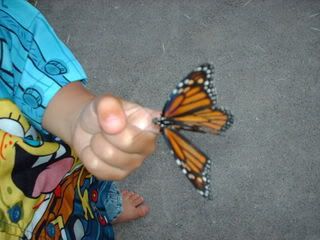 Halo found a monarch.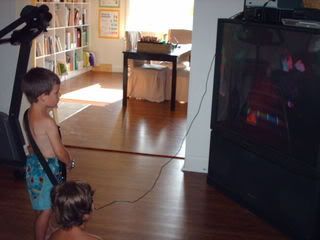 He's gonna be a rockstar.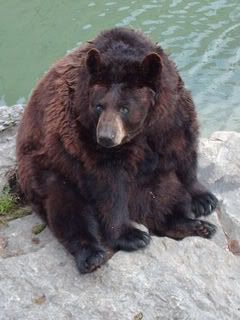 Those bears crack me up.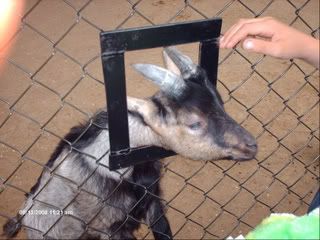 Another park we went to had a petting zoo. More like a feeding zoo.. the animals were starving!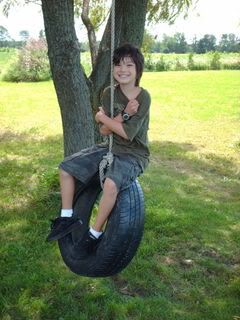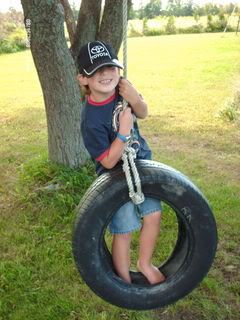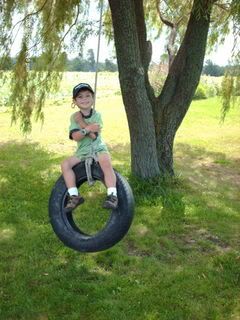 Just hanging around.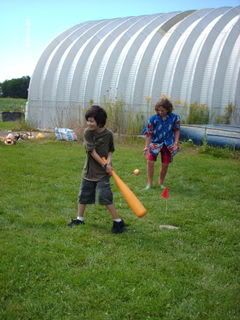 Daxter is actually pretty good at softball.... it even surprised him!
Well, I think that about does it...... our summer in a nutshell. All guilt is absolved... for now.
Keep giggling!